Networking Under the Ocean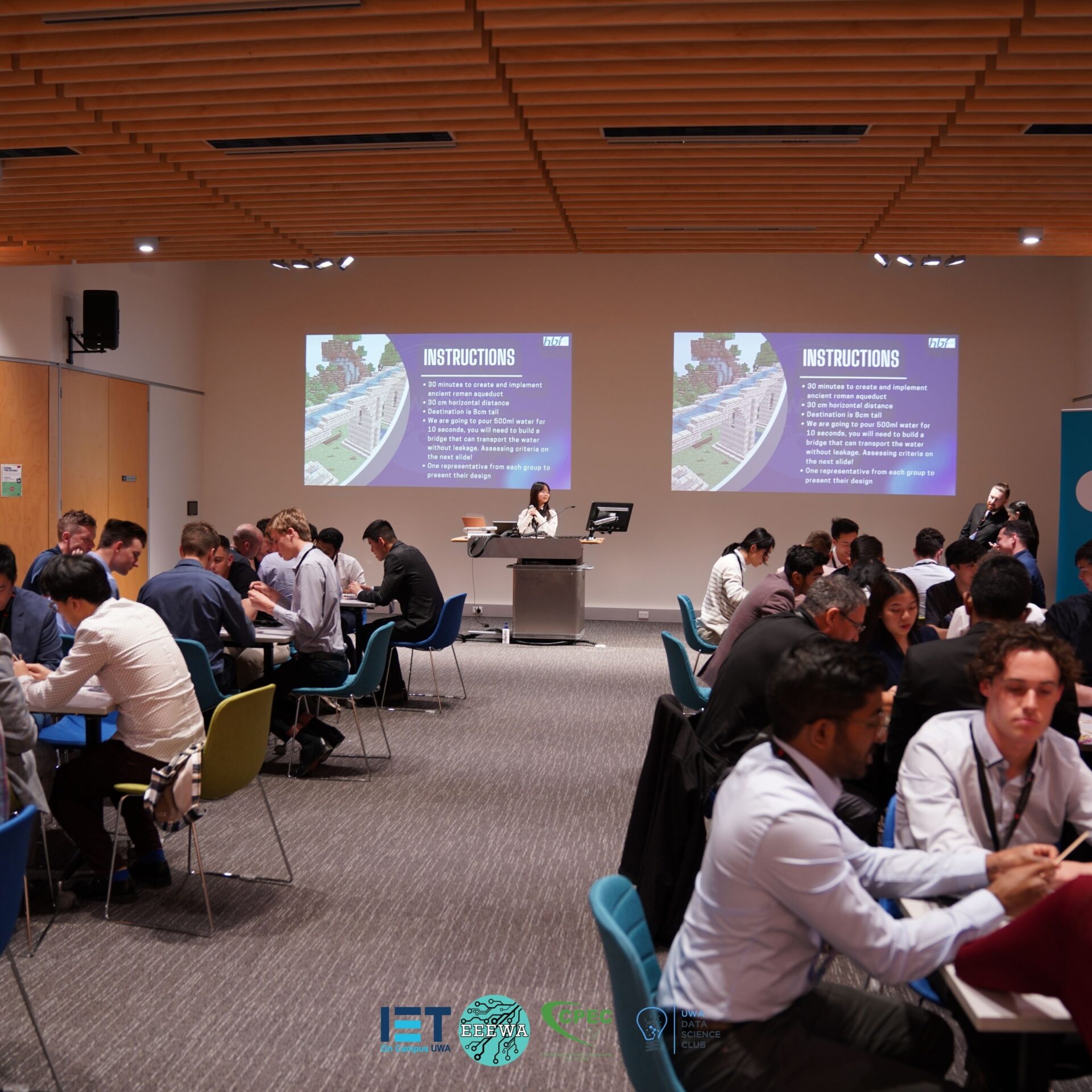 On Friday 24 September, the University of Western Australia (UWA) Institution of Engineering and Technology (IET) collaborated with the Data Science Club (DSC) of UWA, Chemical and Process Engineering Club (CPEC) and, Electrical and Electronic Engineers of WA (EEWA) to host Networking Under the Ocean for Semester 2.
This was an annual event hosted by UWA IET On Campus – a professional organisation with the aim to provide industry connection to the STEM (Science Technology Engineering Mathematics) graduating students.
Tutt Bryant were pleased to be one of the sponsors at Networking Under the Ocean and delighted to be attending the event, represented by Malcom Smith – General Manager of Tutt Bryant Heavy Lift & Shift.
Networking Under the Ocean featured interactive engineering case study session for students to utilise their analytical skills and learn directly from the industry experts. Students also had the opportunity to meet prospective employers over the course of the evening, in a more relaxed atmosphere.
Tutt Bryant were grateful for the opportunity to understand the generation and their expectations, and the potential of attracting and retaining young talents to the business.
Photo Credit: UWA IET On Campus