Tutt Bryant
Academy
Tutt Bryant Academy is a program created to nurture the next generation through training opportunities and apprenticeships.
Our apprenticeship program is for Years 11 and 12, and enables students to participate in work experience at Tutt Bryant, an industrial services organisation providing sales, hire, parts, service and engineering solutions to the trade sectors throughout Australia.
Why choose Tutt Bryant Academy?
Opportunities for growth and development
Upskilling for the future
Communities connection focusing on sustainability and diversity
Professionalism, integrity and respect
Tutt Bryant Work Experience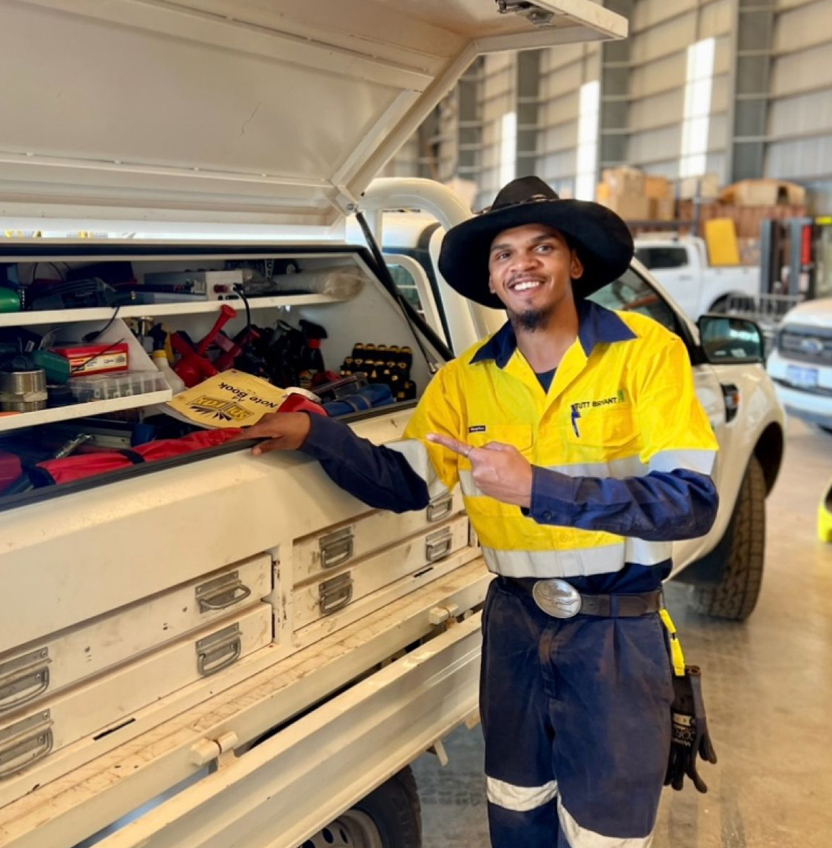 Work Experience Placements
Our work experience placement offer may include working within the Technical Services, Administration, Logistics as well as other departments within the Tutt Bryant Group. This arrangement allow students to participate in:
Branch administration and office duties
Mechanical workshop with our service technicians
Opportunities
Tutt Bryant Academy work experience program will be offered as part of a weeks' placement with the option to continue thereafter (1 day per week), subject to work availability and staff supervision.
Each placement is limited to one week (five days Monday to Friday), working from 8.30am to 3.00pm each day. Working hours may vary depending on duties.
In the interests of fairness, one to two successful applicants per school will be considered and offered a one-week placement, including school holidays and excluding public holidays.
This program is subject to the availability of the Tutt Bryant staff to accommodate students at the time requested.
Application Requirements
All applications need to consist of the following:
Statement outlining why you have applied and what you hope to achieve during the work experience time.
A brief resume about your academic level (Year 11 or 12), including any relevant skills, interests, hobbies, achievements etc.
Preferred work experience: Mechanical or Administration
Preferred location: Darwin, Karratha or Cairns
Are you able to get to the location?
Start You Career at Tutt Bryant
Submit your application below and find out what it is like to work at Tutt Bryant.
Adam Mannino
Training and Development Manager
0456 622 054
adam.mannino@tuttbryant.com.au
For any questions about the work experience program, contact Adam Mannino on 0456 622 054.