We Are: Engineering and Consulting Services
Tutt Bryant Heavy Lift & Shift has developed a dedicated team of experienced and innovative personnel over many years that push the boundaries with equipment and innovative engineering solutions. The team's focus is on industry best practice, with an emphasis on safety, schedule and cost. Other key considerations are environment and social impact.
Servicing all of Australia and Australasia, our engineering team is extremely flexible and able to work remotely, autonomously and unsupervised if required.
Whether the project be in a clients office, onsite or via electronic communication, Tutt Bryant can offer the best fit for your next job. Being Australian based provides the end user with comfort that the Engineering and Consulting Services provided are in accordance with the latest Australian Standards, Codes of Practice and Federal / State Regulations.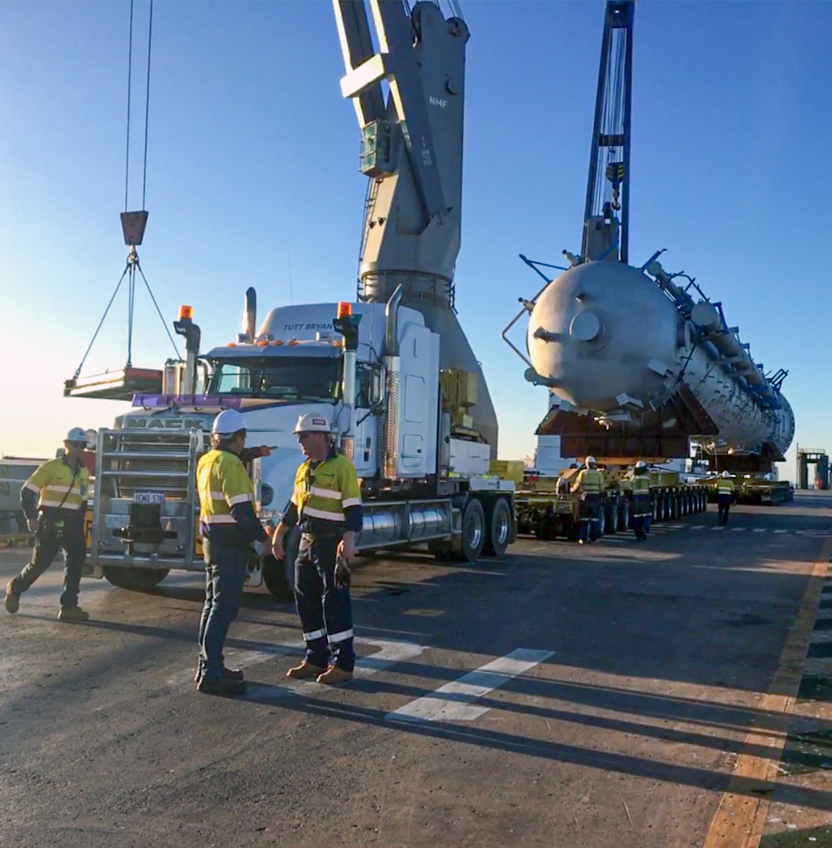 Tutt Bryant Heavy Lift & Shift's collection of engineering and consulting services include:
Design
Certifications
Animations
3D modelling
Lift and transportation studies
Route surveys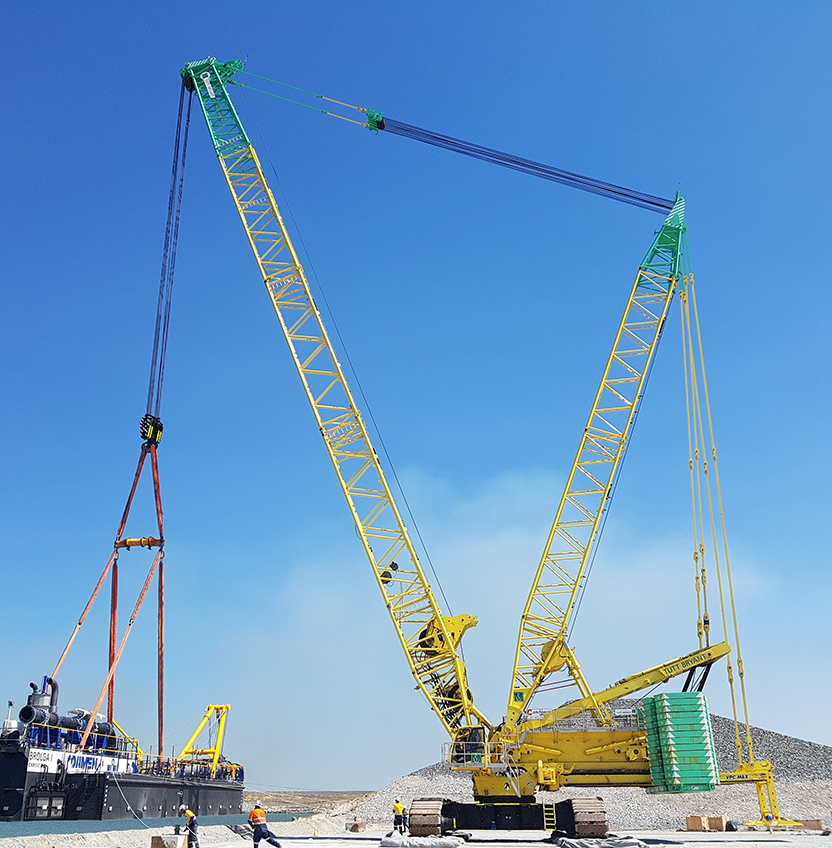 Budget costings
Schedules
Sequencing
Rigging diagrams
Ground bearing calculations
Load restraint
Third party certification of previous submitted studies
Logistical Support and Services
Tutt Bryant Heavy Lift & Shift's success as a leading logistics company and heavy lift and shift operator in Australia is built on our strong customer service, tailored transport and heavy lift and shift solutions.
Strategically placed logistical support centres have been carefully designed to meet the needs of clients and include supply base services from facilities based in Darwin, Muswellbrook, Perth and Karratha. Every centre is fitted with secure fencing, with stringent operational protocols and safety criteria in place to ensure the safety and security of your load.
On-site logistics personnel are trained to manage a range of heavy loads. In addition, every staff member is trained to meet the latest health and safety standards, supported by Tutt Bryant Heavy Lift & Shift's ISO 9001 quality certification.
Our experienced team offer practical and cost-efficient solutions to meet your needs, supporting:
Oversized loads, using open lay-down areas and concrete wash pads
Loads requiring night work and lighting
Low clearance loads such as in warehouses
Undercover storage (including access equipment) to handle materials and loads
The latest trailer technology to enable self-loading and unloading with early planning
Supply of Stool and Supports for load logistics
WE ARE: HEAVY MACHINERY SERVICE AND MAINTENANCE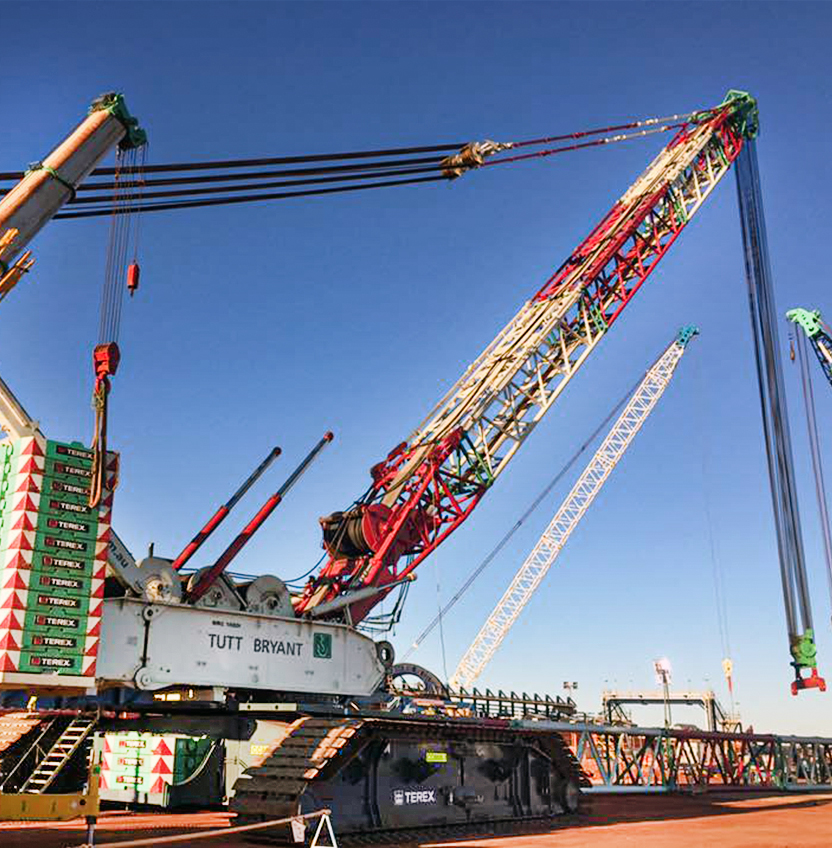 Tutt Bryant Heavy Lift & Shift's mechanics are capable of a full range of heavy and construction equipment repairs, from diagnoses to rebuilding and component repairs.
Keep your cranes and heavy machinery in good condition by conducting a routine service in accordance with your manufacturer's guidelines. Tutt Bryant Heavy Lift & Shift can help you track your heavy machinery service schedule via satellite GPS and weekly log sheets, as well as on/off hire surveys to monitor the condition of your machines.
From performing preventative inspections, diagnoses and maintenance tasks after hire, to implementing a computerised heavy equipment maintenance schedule, your machines will be in tip-top condition ready for the next project they're needed on.
With specialists located across metro Brisbane, Perth, Sydney, Melbourne, Darwin, Karratha, Port Hedland and NSW's Hunter Region, Tutt Bryant Heavy Lift & Shift can service your cranes and machinery no matter where you are in the country.