We Are: Engineering and Consulting Services
Tutt Bryant Heavy Lift & Shift is one of the major crane hire, heavy lifting, specialised transport and alternative lift & shift providers in Australia. Operating through a national network of branches in Sydney, NSW Hunter region, Melbourne, Perth, Karratha, Port Hedland, Darwin and Brisbane.
Tutt Bryant Heavy Lift & Shift offers engineering advice and services from basic lift studies through to complete Safe Work Method Statements (SWMS) and Job Hazard Assessments (JHA or JSEA). As a solutions-driven service provider, engineering is at the core of our heavy lift & shift division. The unique capabilities and end-to-end expertise from preliminary design and planning, to project management on-site and job execution, are key contributions from Tutt Bryant Heavy Lift & Shift to ensure your projects are completed within budget, time frame and in accordance with the Australians Standards, Codes of Practice and Federal/State Regulations.
Engineering Capabilities
Our technical solutions for heavy lifting and transportation are tailored to suit each individual application, drawing from our vast project experience, local on-the-ground knowledge and cross-border relationships/activities. Our wide range of engineering capabilities include:
Lifting | Rigging Engineering
Transport Engineering
Gantry | Jacking | Skidding Engineering
Route Surveys
Tutt Bryant Heavy Lift & Shift offers route surveys, where experienced lift & shift personnel undertake comprehensive reviews of proposed transport routes. Route survey is necessary to validate the feasibility of a proposed travel route and to satisfy the requirements of public authorities in order to obtain travel permits. Utilising various methods such as physical surveys, aerial photography and engineering software to analyse each phase of the transport and reduce the impact to property, people and environment.
With capacity to present simple 2D drawings to 3D animations, our broad spectrum capabilities include:
Lifting | Rigging Plan
Transportation Plan
Jacking and Skidding Plan
Installation Plan
Transportation Drawing
Route Survey Consultancy
Risk Assessments
Third Party Certification
Engineering Design and Certification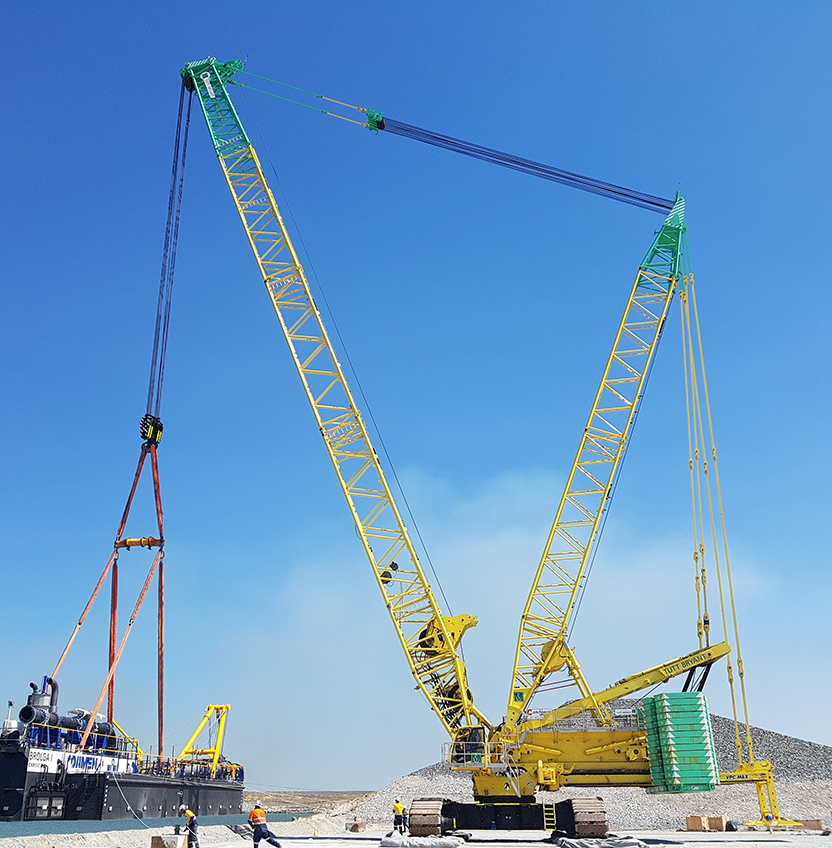 Project Management
Tutt Bryant Heavy Lift & Shift offers project management services include:
Manpower planning for projects
Equipment and rigging planning for projects
Provide / prepare operation budget for overall projects
Pricing methodology for tender submissions
Turnarounds and shutdown planning for heavy lift and transportation
Design, scheduling and management of all port logistics
Logistical Support and Services
Tutt Bryant Heavy Lift & Shift's success as a leading logistics company and heavy lift and shift operator in Australia is built on our strong customer service, tailored transport and heavy lift and shift solutions.
Strategically placed logistical support centres have been carefully designed to meet the needs of clients and include supply base services from facilities based in Darwin, Muswellbrook, Perth and Karratha. Every centre is fitted with secure fencing, with stringent operational protocols and safety criteria in place to ensure the safety and security of your load.
On-site logistics personnel are trained to manage a range of heavy loads. In addition, every staff member is trained to meet the latest health and safety standards, supported by Tutt Bryant Heavy Lift & Shift's ISO 9001 quality certification.
Our experienced team offer practical and cost-efficient solutions to meet your needs, supporting:
Oversized loads, using open lay-down areas and concrete wash pads
Loads requiring night work and lighting
Low clearance loads such as in warehouses
Undercover storage (including access equipment) to handle materials and loads
The latest trailer technology to enable self-loading and unloading with early planning
Supply of Stool and Supports for load logistics
WE ARE: HEAVY MACHINERY SERVICE AND MAINTENANCE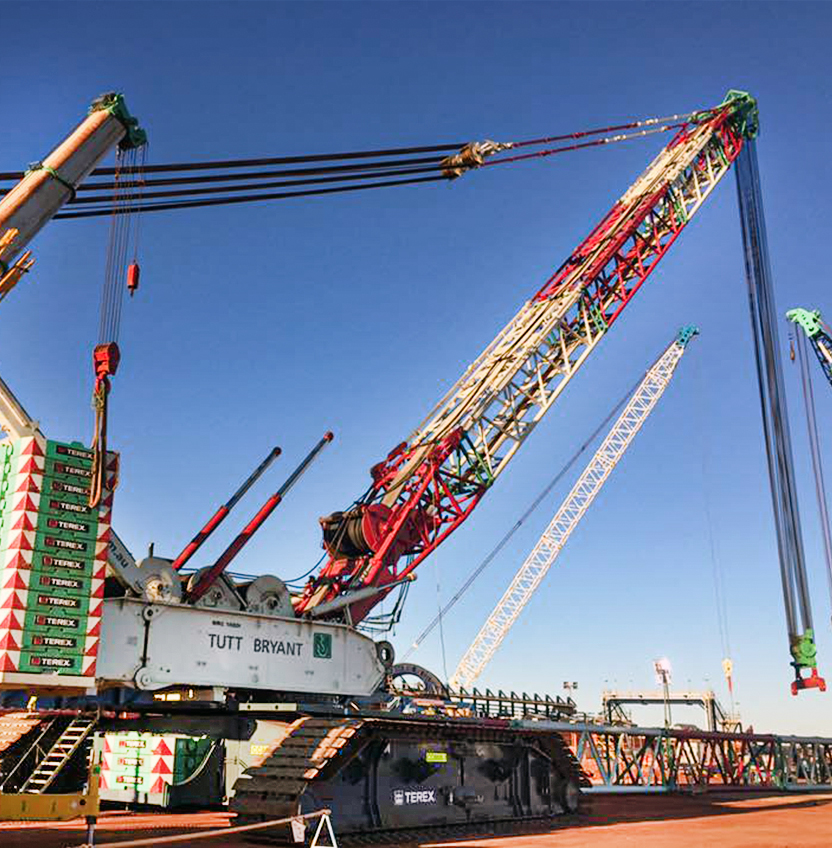 Tutt Bryant Heavy Lift & Shift's mechanics are capable of a full range of heavy and construction equipment repairs, from diagnoses to rebuilding and component repairs.
Keep your cranes and heavy machinery in good condition by conducting a routine service in accordance with your manufacturer's guidelines. Tutt Bryant Heavy Lift & Shift can help you track your heavy machinery service schedule via satellite GPS and weekly log sheets, as well as on/off hire surveys to monitor the condition of your machines.
From performing preventative inspections, diagnoses and maintenance tasks after hire, to implementing a computerised heavy equipment maintenance schedule, your machines will be in tip-top condition ready for the next project they're needed on.
With specialists located across metro Brisbane, Perth, Sydney, Melbourne, Darwin, Karratha, Port Hedland and NSW's Hunter Region, Tutt Bryant Heavy Lift & Shift can service your cranes and machinery no matter where you are in the country.